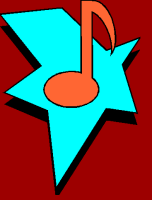 G & J Promotions​​

​
Remember the name? No? Well you sure will remember the faces. The guys in The Bite have all been members of Wollongong's own The Great Bite, at one time or another.
As most people know The Great Bite has been around for 25 years playing at thousands of venues throughout NSW & ACT, with long-standing residencies at Shelly's & Dapto Leagues.

After having a well earned rest, the band (with some line-up changes) decided to put The Great Bite to bed.

Thus, The Bite was born. The band plays a mix of Rock, Retro & Top 40 tunes with the emphasis on Classic rock hits.
Susie has a great vocal style & range. Sue also knows how to treat people, whether it be the patrons or on a management level and is a total professional when it comes to entertaining small or large crowds.

Tony was there in the early days of The Great Bite. When it comes to needing a solid groove and sitting in the pocket, Tony is the man to have behind the kit. He also adds to the vocals on stage.

Clay knows what is needed to take a song to the next level. He has one of the best guitar sounds around and really knows how to play his axe. All this, and a real nice guy! What more could you want?

Greg is the newest member to the band, and what a great choice he was. Talk about a solid kick ass sound, he's the man. Oh, and he can play also.

If you want a great party atmosphere where a good time will be had by all, look no further than The Bite!  
​